The Acton Scott Estate is an idyllic setting for your event: romantic for weddings, joyous for renunions, and quiet and comfortable for business and special interest gatherings.
There are four principle venues:
Henley Farmhouse: Marquee
A marquee on the lawn of allows for generous capacity in a most picturesque setting: the pitch site comfortably allows a marquee to seat 200 at tables with room for a dance floor and bar (for music after 11pm we offer the West Barn event suite - see below). The adjacent proximity of the marquee area to the farmhouse enhances the ease with which the virtues of this site can be enjoyed.
In addition to engaging our lawn for the citing of large marquees, gazeebos, portaloos, generators and other amenities, you can also ask us to make the neighbouring field available to you so that your guests can benefit from the extensive additional parking that allows. The parking area utilises an excellently well drained piece of land and is most conveniently located for your guests. The full grounds fee for these things is £1000, although for more restricted permissions that fee can be as low of £300.
Henley Farmhouse: West Barn

Event Suite

Henley Farmhouse's West Barn (which is currently undergoing renovation) is a beautiful 17th stone and timber structure comprising two rooms, one or both of which you can hire as an add-on to your Henley Farmhouse booking. Both rooms have luxurious underfloor heating throughout and of course the suite has its own en suite WC (to supplement the ample bathroom capacity with which the farmhouse next door is equipped). The West Barn is situated closely to Henley Farmhouse's main kitchen which is itself handsomely equipped and planned to accommodate most catering requirements.

The front room has naturally stained oak beams, beautiful lighting and authentic stone walls tastefully painted flat white - it is the 'blank canvas' that those wishing to plan their own decorations are looking for. Standing capacity 80 (including staff). Seated capacity 40. £300 Friday 10am through Sunday 5pm.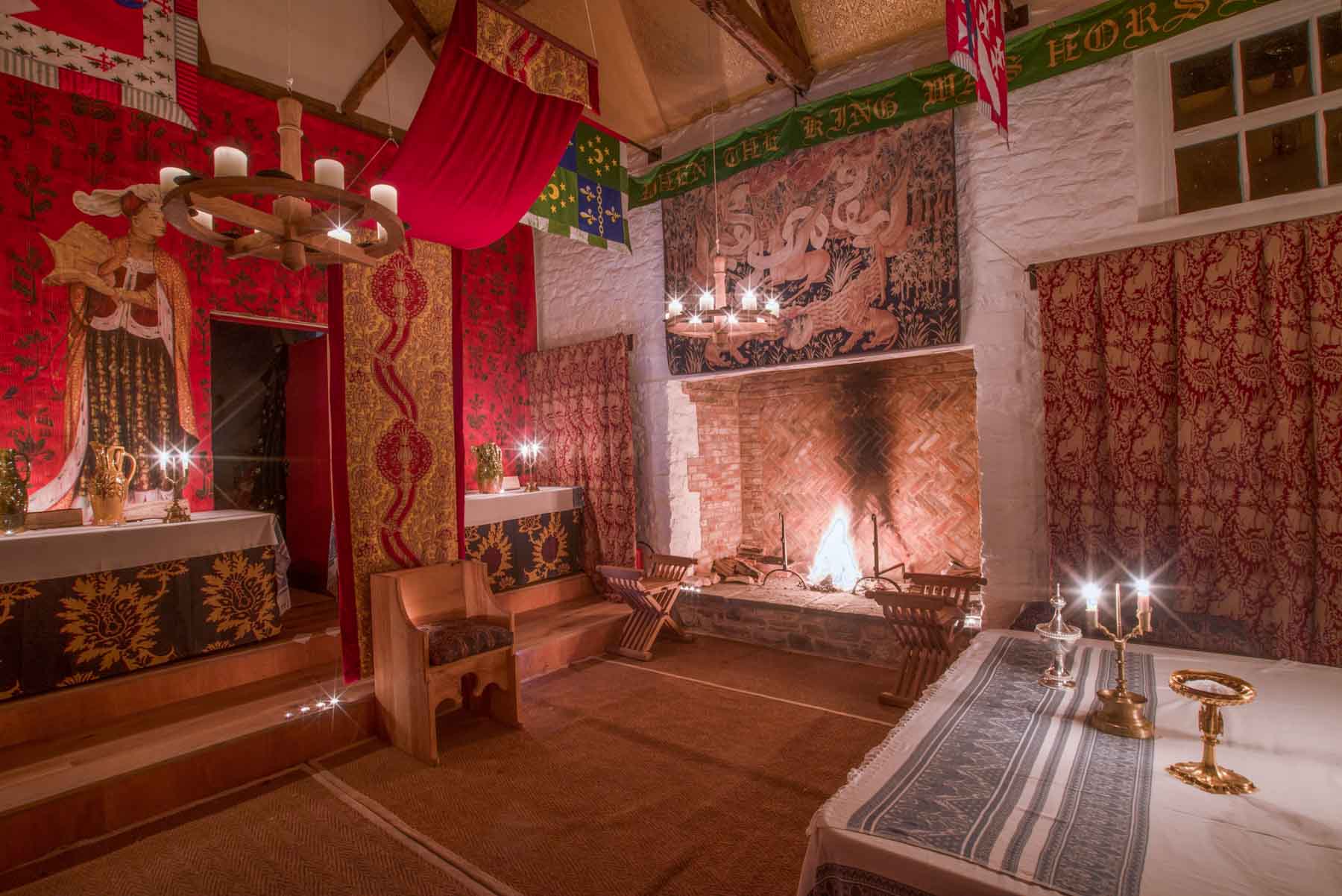 The rear room is painted in salmon and white, has beautiful lighting as well as enjoying a large quantity of natural light. Standing capacity 80 (including staff). Seated capacity 40. £300 Friday 10am through Sunday 5pm.
Shooting Lodge
It is sometimes also possible to put up two or three smaller marquees (to seat perhaps 150) at another property, . Should you find that Henley Farmhouse is occupied on your desired date you may wish to enquire about the availability of the Shooting Lodge as a site for marquees.
The Shooting Lodge further benefits from its own elegant and arcadian banquetting room / drawing room which could itself be specially refurnished for the occasion of your event to seat 20 to 30 people at tables.
Village Hall
would make a delightful and supremely affordable venue for your wedding.
The hall seats a maximum number of 60 people seated at tables. Tables and chairs are available for this number. The hall can accommodate 100 for dancing (with reduced seating capacity at tables).
Music and dancing is permitted 8am to 1am.
For fees and more information please . For all enquiries and bookings CONCERNING THE VILLAGE HALL (only) please contact Edward Jones on telephone 01694 781 260 or email to .
Other Services
All properties benefit from the services of estate cook Melissa Rees, (), who can cater for all tastes, occasions and budgets. Contact Melissa on mobile 07833 685 834 or email . We have also arranged for the finest local produce to be delivered to you: contact Van Doesburgs gourmet food shop () for further details. For photography at your events we recommend the expert services of Rupert Pearson () who offers a discount of 20% on Acton Scott commissions. The Studio of Rupert Pearson provides Shropshire wedding photography and wedding planning. Rupert is also a specialist in event photography, portrait photography, property and architectural photography, pet, group and landscape photography and, being Acton Scott based, always offers a discount for shoots held at Acton Scott locations.
(below: The Shooting Lodge with marquees)